Private Joint Stock Company "Poltava Machine Building Plant" is one of the leading Ukrainian manufacturers of equipment for the meat processing industry, a manufacturer of spare parts and components for the energy, oil and gas and railway industries. During 50 years of operation of the enterprise traditional the production of technological equipment and lines for the primary processing of livestock, poultry and products of their slaughter. More than 250 units of equipment are serialized.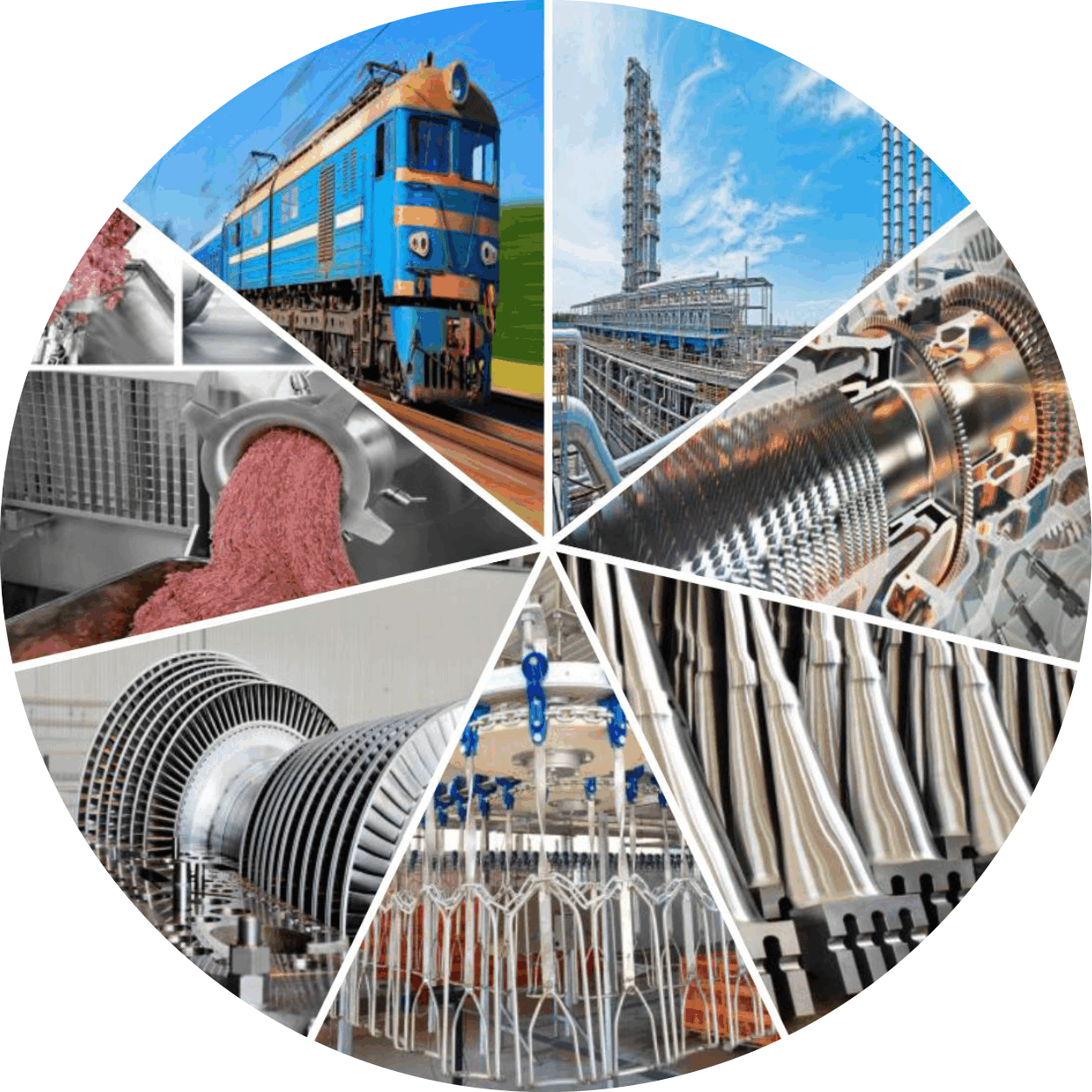 Standard equipment can be adapted to the requirements and needs of the customer, which allows to optimize the production process. The task of our company is to have long-term relations with customers of equipment, parts and components and provide comprehensive support in the areas of the plant's activities.
The equipment supplied by us successfully works at many enterprises in Ukraine and other countries. The fact that the equipment is in operation for many years indicates the quality of the products. The simplicity of machine designs is their reliability in operation, ease of maintenance and relatively low prices.
Plant managers are always happy to provide full information about the technical characteristics of the equipment and will help determine the list of necessary equipment based on your technical requirements.
"POLTAVAMASH "offers its clients the services of carrying out installation supervision and commissioning works performed by the best specialists who take a direct part in the development and production of equipment.
To date, the leading designers of our enterprise are developing modular meat processing plants, which will save the customer from design work, capital construction and will save considerable investments. Mobile slaughter shops are also being developed.
The equipment manufactured at our enterprise is time-tested, it is characterized by simplicity of design solutions, convenient maintenance, reliability in operation. It ensures the fulfillment of all sanitary requirements and safety requirements. Confidently competes with foreign counterparts, while benefiting from them at a price. Therefore, our company operates not only in the domestic market of Ukraine, but also abroad (Russia, Kazakhstan, Moldova, Georgia, etc.).
Respect and trust received by us, due to competence and experience, individual approach to the needs and quick professional service by our specialists.