Cannery products have always been in great demand is due to the fact that products packed in cans have a long shelf life, compact and in general, immediately ready for use. The circle of potential buyers of canning products is quite wide, from ordinary tourists to servicemen in the army.
Estimating the possible profits from the manufacture of canning products, many people want to create their own business aimed at this type of activity. But in the process of business development, a pressing problem can be the search for all necessary equipment for the production of canned food. This is the many dealers of canning equipment but all they are simply not competent in this field . Another thing - direct cooperation with plant that produce everything necessary for the production of canned food. One of such plants is the ukrainian plant "Poltavamashwhich for many years has earned an excellent reputation in the manufacture of equipment for the canning shop, in demand among entrepreneurs to this day.
Choosing the necessary equipment for doing business, you need to take into account many factors, so that in the future the company was not unprofitable. Of course, the cost of equipment is equal to 40% of all investments in the project, has an important role, but only this indicator should not influence to making decision in favor of the cheapest lines for the production of canned food.
You should also consider several rules for acquiring equipment that will avoid further problems.
•The quality of materials used in the manufacture of equipment, as well as assembly.
•Technological capabilities of equipment.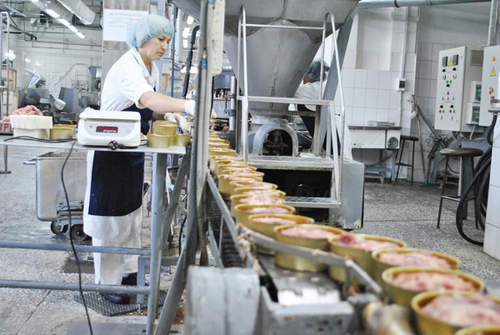 Due to the poor quality of the components or the assembly, something will constantly fail, stopping the entire line and causing losses. That why, buying cannery shops of dubious producers, should take into account all the pros and cons, as it may happen that a small savings on purchase will be supplemented by large repair bills.
Technologically obsolete equipment also affects the profitability of the enterprise as a whole. It may not have time to pass through itself the amount of canned food, which must be made. Accordingly, will fall profitability. That why, before you buy equipment for a mini workshop, make sure its modern design, which can be purchased at the plant «Poltavamash».
Manufacture of canning shops
In order for the enterprise to be successful, it is necessary to find a "golden mean" between the quality of equipment and its price. The canning shops from «Poltavamash» meet these both criteria. Many years of experience in manufacturingas and the introduction of modern technologies allowed to achieve high indicators of canning production without loss of quality, and the prices for equipment for the canning shop can create competition to other producers.
«Poltavamash» - quality, tested for years!